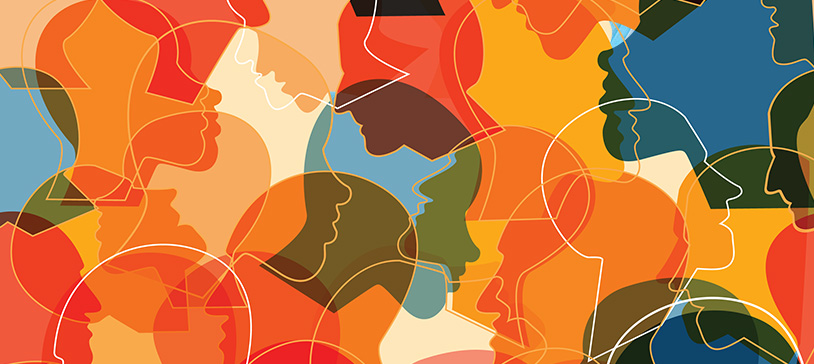 Leaders weigh in on how to move forward in new landscape
EnvisionED is proud to announce our new editorial board. This dynamic new group will help us keep our ear to the ground and provide us with direction as we continue to craft the kind of content that matters most to higher education professionals. We asked a few of them to share some insights on the current landscape and this is what they had to say.
What is weighing most heavily on you right now?
Cody Powell: Higher education is facing a structural change that very few institutions are prepared to respond to in a way that will allow them to survive. The demographics of college-aged youth don't support the number of choices available to them. In addition, affordability of earning a degree has become problematic for the largest portion of potential students. What we are seeing is an overabundance of supply with a waning demand. The fight to attract a smaller and smaller group of college-aged students has driven a reduction in price through discounting. It is unsustainable for many institutions who do not have sufficient revenue or are otherwise less efficient.
Humberto Speziani: I agree. The reduction of on campus population and its effect on ancillary operations has become a major issue for all universities.
Don Buffum: It seems to me that today's college students are not getting the same experience and education that was provided in the past. Clearly, the institutions are doing the best they can under the current conditions. I worry about students who are not getting the exposure to others via in-class encounters: walking the halls, libraries, and common meeting areas. I learned a lot within the classrooms, from the books and the instructors, but I also learned a great deal sitting around with friends and others, going to events, going out to eat, sharing ideas, and gaining other's perspectives. I am worried the current generation of college students are missing out on this. I am also concerned that K-12 students are missing out on the face-to-face interaction that can help prepare them for challenges as they grow older. 

Sally McKechnie: Also, balancing the challenge between safety and productivity for the staff has become an enormous issue. It is a remarkably difficult task to manage productivity at a distance.

Jim Dwyer: Right. Effectively managing higher education operations requires the ability to ensure that day-to-day action items are being executed, while simultaneously moving strategic plans and initiatives forward. That is normal. What is taking a lot of time and consideration during this unique period is recognizing and managing that duality in relation to short-term, mid-term and long-term planning and constantly recalibrating in order to meet the overall goals of the institution.
How do you think the landscape of higher education has permanently changed?
Buffum: I believe virtual learning has grown significantly and I expect we will always have virtual learning as a larger percentage of classes than we would have without COVID. While "distance learning" was growing prior to COVID, we have been forced to move in this direction much faster.
Speziani: For sure, higher education must find a way to become more efficient. In turn, the universities will need to provide multiple teaching modalities, without losing the campus experience.
Dwyer: The acceptance and adoption of technology in relation to both teaching and learning has dramatically accelerated. More and more resources will be devoted to scaling and maximizing the significant investments that have been made over the past 12 months, along with heightened expectation related to the ROI and outcomes achieved by students.
McKechnie: I do think it has changed permanently. As we move towards more online classes, it's difficult to imagine the traditional brick and mortar classroom. We will need to shift resources as jobs will change and there will be pressure on revenues as we do not have the same volume of students on campus. We have already seen significant cuts and changes in our athletics because of lost revenues. It becomes more difficult to bid sponsorships, leases for dining and other on-premise services.
Powell: Affordability and proving value will drive the direction of the future. It is difficult for schools to be adaptable and nimble. Those in higher education generally feel as if it is a service that they are providing by educating students in a liberal, well-rounded manner. While there are numerous studies pointing to value in this proposition, the cost of providing that type of education has continued to rise to the point where there is no visible ROI for many families. There are many reasons why this has become the case, but the bottom line is that families must see that the choice of higher education is either affordable to them, that they will drive enough value from the degree, or that they are willing to pay for the experience. The vast majority of students fall in the first two categories.
What role do you play in making sure higher education is the best choice for the next generation?
Powell: In my role, I am central in finding ways to become more efficient, improve affordability, and create a value-add environment that families believe is worth the expense for the experience.
Speziani: Exactly, my job centers around efficiency and I am dedicated to providing support for all of our ancillary operations.
Buffum: In my role in public procurement, I assist the administrators, professors, instructors and researchers, so they have the buildings, tools, software, equipment, and services to provide a quality education and ground-breaking research. I need to do this while staying within the rules, laws and policies of the state and federal funding agencies, as well as the policies and best interest of the university. By providing advanced levels of education and research, the university offers the next generation an opportunity to have a direct impact on the future of our community, state, and nation as well as having significant global impact in multiple areas.
McKechnie: Similarly, our role in procurement is to ensure that we have the tools and resources necessary for the hybrid learning environment. It is crucial to be able to negotiate cost-effective contracts with decreased spend, and overall support of our staff to ensure they can continue to grow professionally.
Dwyer: In my role I initiate and support building and investing in flexible and adaptable infrastructures that will not only positively impact our current traditional students, but also impact students across the learning spectrum at scale and across the globe. This means looking at our physical space differently and how our services can be delivered through many different channels and modalities.
How has the relationship with your partners and vendors changed?
Speziani: I believe that good supplier relationships and partnerships tend to create more and better solutions to our always-changing opportunities. Clearly, this has changed very much. We have truly learned to be nimble and adaptable together.
McKechnie: In addition, spend has decreased and it is more difficult to maintain a strong partnership to create efficiencies in the campus without having the door-to-door contact with our partners.
Powell: We really must leverage relationships with partners and vendors in ways we have never done before. Years ago, relationships with partners and vendors were transactional. State institutions in particular are forced to purchase goods and services at the lowest competitive cost. While this is certainly one approach, we have now learned the value of working with partners and vendors to provide more or different services. We work to find mutually beneficial arrangements where the university can reduce its cost of operation and typically gets a higher level of service than we could provide ourselves. These arrangements are negotiated without necessarily focusing on transactional costs, but value derived from strategic partnerships. I have found this to be true in nearly all types of goods and services purchased at the university.
Buffum: Of course, COVID-19 has vastly reduced the number of face-to-face visits with partners and vendors. It seems that the sharing of ideas and industry trends has been reduced as virtual meetings tend to be more structured and perhaps leave less time for "shooting the bull." Perhaps this is good as it may provide a more efficient meeting. I do miss the opportunities to meet and talk with vendors at trade shows and conferences. Again, maybe it is because I am older and "we have always done it that way," but, to me, many of the relationships have suffered. Some may say we don't need relationships with vendors, we need to buy the product or service and get the best buy for our institution. However, I believe a good relationship is vital to the creation of better solutions and greater overall value.
Dwyer: Interesting. The differentiation between partners and transactional vendors is being particularly highlighted through these challenging times and also demonstrating a need to re-evaluate the understanding of how we look at risk when measuring the value from both company and institutional perspectives. In many instances, I have seen a deeper degree of partner integrations as the criticality of aligning on messaging and sharing of information with our communities has been more important than ever. This includes a willingness to share ideas to safely move our organizations forward and to serve not just our traditional stakeholders, but also our entire communities.
What opportunities do you see emerging for you from this unique environment?
Powell: I am of the opinion that the pandemic shows there is still a demand for a residential college experience. The barrier remains the cost to deliver the experience and the perceived value derived from the programs. Having degrees and programs that provide direct access to emerging markets and employers is critical.
Speziani: There will be a new subset of the university populations who may never be on campus. We must adapt to this change and how we engage and socialize with them is going to be the differentiator on successful universities.
Buffum: I think we have all been forced to innovate with providing educational opportunities. As budgets start to improve over the next three to five years, I anticipate there will, once again, be training dollars. Previously, if I wanted to have an employee attend a training session, I would need to limit the number of such opportunities as they would include tuition, travel, and hotels. With the increased and improved virtual learning opportunities, I will be able to have more of my employees attend training sessions. I would expect similar activities across most professions and industries. This may create a stronger workforce in some ways. However, I still believe that there are times when face-to-face meetings will create greater results and I am afraid the availability of virtual meetings and training will push many organizations to forego the greater benefits of "face-to-face" in exchange for reduced spending.
McKechnie: It has created a work/life balance for many and that will be a challenge to motivate staff when they are expected to return to campus full time. Determining how to drive resources to excel will also be a factor.
Dwyer: I believe that we will have some exciting opportunities to advance some critical initiatives in the short term that otherwise would have been more long-term goals. This includes re-imagining how we use space, deliver services and invest in initiatives that truly align with our institutions goals and objectives.