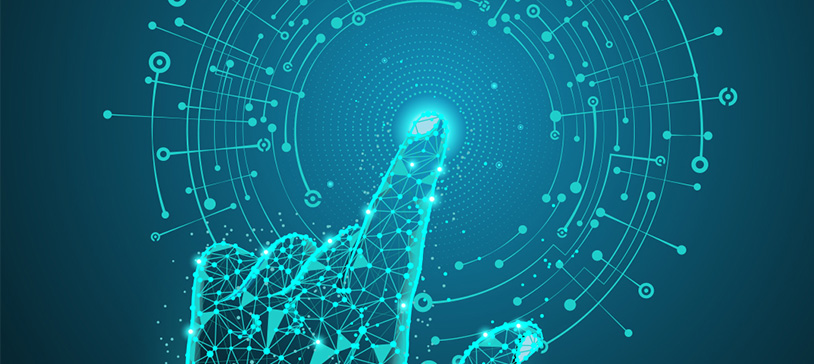 Maximizing IT to support your mission.
In 2019, Massive Open Online Courses (MOOCs) providers launched more than 2,500 courses, 170 micro-credential and 11 online degrees. Building on the foundation of the popularity of online courses, the MOOC movement reached 110-plus million learners around the world. Along with trying to stay ahead of the curve, leading universities used MOOCs to improve access to education.
 
Even before the pandemic forced many colleges and universities to practice social distancing by holding classes online, the higher education model was in the midst of disruption. Models like MOOCs help deliver what most universities cannot—unlimited enrollment, fewer requirements and global access. MOOCs are available at minimal cost and are not fixed on a traditional semester model, i.e., students can start and stop at any time.
 
What higher education institutions are learning is that students do not have to attend a classroom setting, absorb facts and data, and then take an exam every four weeks. The onset of the pandemic has accelerated the disruption and opened up the opportunity for people to learn differently.
 
As more educational content is pushed online, the higher education world is headed into even more uncharted territory. Schools like the University of Vermont (UVM) have been using traditional learning management platforms like Blackboard for several years. Blackboard complements face-to-face instructional activities.
 
In fact, every course taught at UVM has featured a dedicated space within the learning management system to allow faculty and students to engage in virtual interactions. Earlier in the pandemic, the university was able to capitalize on the existence of a Learning Management System to pivot to remote instruction with little to no difficulty.
 
"We have seen a significant increase both in terms of the usage of the system and in the number of requests for support from faculty," says UVM CIO Simeon Ananou.
 
From March 2019 to September 2019, some 394,573 student assignments were submitted through Blackboard. The number of student submissions reached 1,047,533 within the same timeframe in 2020. Similarly, while there were 962 requests for help with Blackboard between the March and September 2019 timeline. The number exceed 2,400 within the same timeframe in 2020.
 
Ask the obvious question and you will get the obvious answer: UVM has fundamentally transformed its campus spaces in ways that promote social distancing in an environment that is conducive to in-person instruction. The university has taken deliberate steps to employ its technological resources to allow campus members to maintain a sense of community while practicing social distancing.
 
For example, Enterprise Technology Services (the central IT division on campus) engaged a small group of faculty to help advise on how physical classrooms could be set up in the pandemic. Based on faculty feedback from its Classroom Technology Advisory Taskforce, UVM has to date outfitted 250 classrooms and a number of conference rooms with enhanced technologies to create highly flexible spaces.
 
In preparation for fall semester 2020, all classrooms were equipped with webcams and embedded microphones to avoid the need for sharing a handheld microphone. Additionally, each teaching space has been equipped with a tablet that can serve as an effective substitute for a whiteboard on which faculty would normally write.
 
"Combined, these technological improvements are making it possible for the faculty to webcast lectures—synchronously or asynchronously—with a live audience and/or with a remote audience," Ananou says. "The improvements also make it possible for students to have meaningful virtual interactions with the faculty or other classmates."
 
Aside from the actual technology hardware upgrades, UVM also has hired more than 100 student classroom producers to provide tech support to faculty in 168 courses. Classroom producers primarily assist faculty with the technology to better engage remote students while a class is in session.
 
"The pandemic has forced us to be agile and innovative more than even before," Ananou says. "We now know that partnership must be created in order to effectively support multiple modalities. Additionally, we now know that colleges and universities can provide quality to students whether in-person or remotely. These technological improvements are more important than ever before because they have allowed the university to support different teaching and learning modalities—in-person, remote, online or a combination of these options."
 
In order to maintain an academic continuity, even in the pandemic, UVM has made significant technological investments. Other than its Learning Management System and classroom technologies, the university has implemented a digital backpack to give faculty, staff and students remote access to most institutionally licensed software that were previously only available in the physical computer labs.
Additionally, UVM produced technology user guides to help promote the self-service concept. It also continues to offer professional development opportunities for faculty to help increase their knowledge of the tools and techniques that lead to teaching online effectively.
"The increased virtual interactions require increased vigilance around information security and identity and access management in general," Ananou says. "This is an important reason why institutions have reinforced their efforts around cyber threat detection and cyber vulnerability management."
SIDEBAR
5 best practices that can change your IT game
Keep students and their experiences at the center of your thinking
Engage faculty in the design of the space and the choice of technology as much as possible
Be intentional in how to employ technology to transform education
Implement solutions that will have a long-lasting impact on the institution, even beyond COVID-19
Settle on technologies and create consistency around the use of those technology solutions