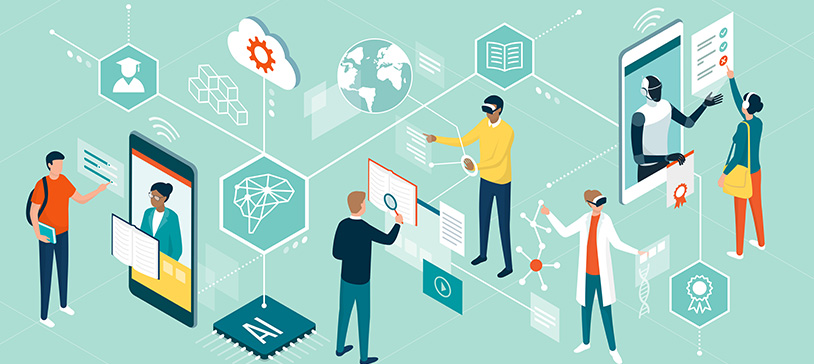 What's in store for higher ed's future.
Rethink. Change. Adapt. Universities across the country have made moves to keep up with the ever-changing higher education landscape. While some believe in an eventual return to normal, others see their institution as forever changed. In the "2020 Survey of College and University Business Officers," Inside Higher Ed and Gallup surveyed 273 chief business officers and senior financial officers to get their take on the impact of the COVID-19 pandemic and economic recession on their college or university. Here is what they say is in store for their higher ed institutions:
47% Transform institution
My institution should use this period to make difficult but transformative changes in its core structure and operations to better position itself for long-term sustainability.
26% Return to normal
My institution can ride out the current difficulties and return more or less to normal operations within 12-18 months.
21% Reset for growth
My institution should use this period to focus more on what it does best so it can invest and grow in those areas once the recession ends.
6% Shrink institution
My institution should use this period to tighten its focus to come out of the recession smaller but better.