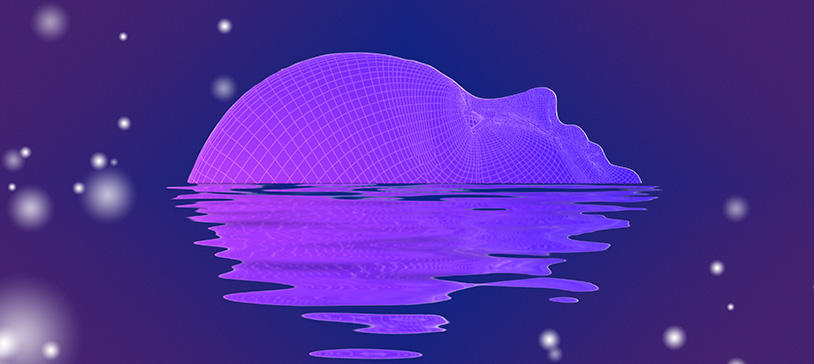 Combating Decreasing Net Tuition Revenue
There are no typical days when it comes to facilities planning on today's college campuses. We know because we asked. That kind of unpredictability is one of the reasons facilities managers love what they do. It is one of the reasons they cling to the dependability of their calendars, and encourages them to always seek out new and better ways of doing things.
With one student in college and two heading in that direction, Justin Sullivan has both a personal and professional view of how today's families approach the college enrollment process. From a parenting viewpoint, having three college-aged kids would certainly make any family want to take a deep dive into how to make that happen. And, as the Director of Strategic Sourcing for the University of California's San Francisco and Berkley procurement centers, one of his jobs is to oversee the university's strategic sourcing capabilities systemwide.
These are interesting times for today's private, nonprofit colleges and universities. According to the "2018 NACUBO Tuition Discounting Study," a record number of schools are offering tuition discounts to the majority of their students, underscoring the importance of considering net prices when evaluating institutions. Of the 405 schools that participated in the NACUBO (National Association of College and University Business Officers) study, an estimated 52.2% gave an institutional tuition discount rate for first-time, full-time students in 2018-19, and 46.3% for all undergraduates. Both were record highs.
Translation: For every dollar in gross tuition and fee revenue collected from all students, institutions used nearly half for financial aid, including grants, scholarships and fellowships.
With more schools reporting lower tuition revenue, discounting is among a handful of reasons being thrown into the mix. In addition, lower birth rates are resulting in fewer potential college bound students, especially in places like the Midwest. Also, increasing pressure to improve diversity of today's faculty and student bodies is making its presence felt. For some, the financial difficulty involved is too much. Finally, with the cost of higher education increasing, more families are questioning the ROI.
Ken Redd, NACUBO's senior director of research and policy analysis, says that understanding the concept of net price for today's schools and universities is more important now than ever. Recent polls show that many of today's families consider higher education unaffordable. To note, the private institutions that participated in the NACUBO survey provided substantial financial aid to most of their students, year after year, which Redd says significantly reduced the actual price students and their families have to pay.
"It may put a college education in reach," he says.
NACUBO says that tuition discounting strategies continue to impact net tuition revenue (NTR) growth, which has not kept pace with inflation for the past six years. For the study's reporting time, 2017-18, participating colleges reported a 0.8 percent drop in net tuition revenue from first-time freshmen, a 3.6 percent decline after adjusting for inflation.
While schools like the University of California (UC) have historically not been as dependent on tuition and fees as other institutions, Sullivan says the biggest challenge is for institutions that are dependent on tuition revenue and now are bumping into a ceiling, to determine how much they can charge to attract the student population they are targeting.
"Connect that to decreasing numbers of college-age students and you have some tough decisions to make as a university," Sullivan says. "Do you discount and fill classrooms, or try to hold firm? It seems like a very competitive environment out there with only a very top tier that seems to be exempt."
And because higher education tuition may be just too much for some people, the challenge to hit those admission and NTR metrics is tough, especially when you look at the aforementioned decline in the number of college-age students. Even if students attend college at the same rates they had in the past, there is a more competitive environment to convert those "admits" into "commits" to the freshman class.
"It's unrealistic to expect students to make decisions that are disconnected from their financial reality," Sullivan says. "Higher education is unquestionably valuable, but it's not entitled to never-ending tuition increases. Institutions that innovate on cost structure and new sources of funding so that they can invest it back into their students and faculty will be the ones that thrive."
Finding a Balance
Founded in 1911 in an area known for its Civil War history, Middle Tennessee State University (MTSU) sits in Murfreesboro, Tennessee, about 40 minutes south
of Nashville. With eight undergraduate colleges as well as a college of graduate studies, MTSU offers more than 80 majors/degree programs through more than 35 departments.
So, can today's higher education institutions redefine a business model that does not demand so much on tuition revenue? NACUBO reports that a number of institutions are exploring new strategies, including things like price freezes or reductions, or focusing on new recruitment and retention strategies, instead of increasing financial aid.
From a supply chain standpoint, Sullivan says higher education procurement officers could help reduce the dependence schools have on tuition by tightening up standard procurement activities that provide a pool of resources that can be reinvested back into students and faculty.
At UC, it also includes working across its campuses to find new sources of funding. "I also see UC campuses starting big fundraising campaigns—essentially asking alumni and stakeholders to 'fund the funding' that might not be there from tax dollars and tuition in the future," Sullivan says.
Procurement departments could also seek ways to partner and pool management resources to get access to the scale and efficiency of larger organizations. The things that really differentiate a school are the faculty, students and the sense of place. And while universities need more professors and fewer procurement staff, they need the results that a good procurement team can provide.
"There are so many opportunities UC is able to take advantage of because we are able to share opportunity and resources across 10 locations," Sullivan says. "We're trying to promote this by working with OMNIA Partners as a lead agency. We can work with OMNIA and our suppliers to give all of higher education, and K-12 and local governments for that matter, access to programs created by our strategic sourcing team."
Another strategy is to try and get wealthy. It is unclear that government agencies are going to be a reliable partner or that the market will absorb more tuition increases. If an institution is able to fundraise, it can reduce its exposure to these two areas.
Procurement specialists also believe there is room for more creative thinking. One of the biggest enemies in higher education is the "we've-always-been-here-and-we-always-will-be" mindset. "There is no entitlement to exist," Sullivan says. "In a company, everyone understands that it has to grow revenue and innovate to survive. In higher ed, I think a lot of people come to work presuming that the institution will always be there. There are lots of opportunities to educate and share knowledge beyond the tried and true models."
In the end, the fact remains that a college education might just be too out of reach for the budgets of today's families. And as the research shows more institutions finding efficiencies and ways to manage with less tuition revenue, future strategies will be worth the watch.