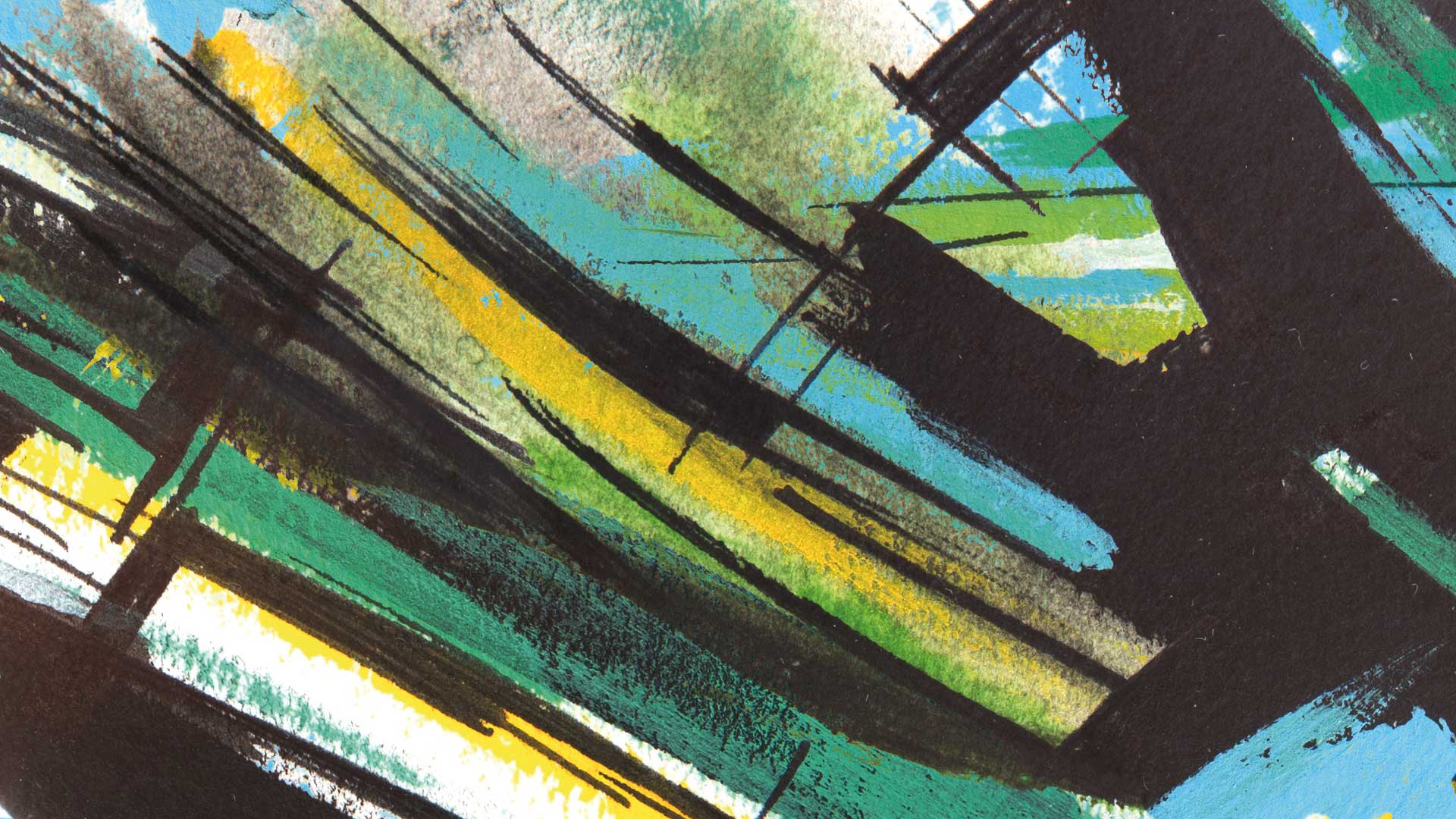 Facilities Planning Strategies That Work
There are no typical days when it comes to facilities planning on today's college campuses. We know because we asked. That kind of unpredictability is one of the reasons facilities managers love what they do. It is one of the reasons they cling to the dependability of their calendars, and encourages them to always seek out new and better ways of doing things.
Make no mistake about it, their to-do lists are long and ever-changing. Timely and effective delivery of active maintenance services and projects. Identifying the near-term and future campus facilities needs and developing plans to meet them. Nurturing and improving the relationship between multiple departments and the customers they serve across the campus. Balancing managerial, financial, technical and administrative support. And the list goes on.
Take the current to-do list for Michael Rickenbaker, AUA, AIA, NCARB, a university architect and director of Facilities Planning at Georgia College in Milledgeville, Georgia. With a new academic year in full swing, the freshman class is settling into their new homes. Getting everything ready for the fall was at the top of the list. And now?
"You take a few minutes to breathe," Rickenbaker says. "Then, we tend to turn our focus to the campus master plan and planning for future projects. We are rapidly approaching a time when we will need to complete a comprehensive update of our master plan, so much of my list will be focused on how best to accomplish this."
Georgia College is a unique facility. The campus was founded as a women's educational center in 1889, just two hours outside of Atlanta. Defined by a series of historic buildings with Southern charm, the ever-evolving master plan includes repurposing its existing buildings. "Our mantra as an institution when dealing with this historic inventory has to be 'Adaptive Reuse,'" Rickenbaker says.
The facilities management team recently converted an early 1900s dormitory into
an art building, an early 1800s house into departmental offices for its honors department and graduate school, an early 1900s boarding house into a visitors' center and admissions center, and a 1930s dormitory into arts and sciences faculty and departmental offices and physics' laboratories. And if that is not enough of a to-do list, the university currently is in the throes of renovating an early 1900s dormitory into its department of communication and beginning planning for the renovation of a mid-1800s county courthouse into meeting and conference space.
"I find that I spend much of my time collaborating with members of my facility planning team on problem solving," Rickenbaker says. "We have a culture of developing strong teams on our construction projects by involving our construction managers early in planning with our architects and our user groups to develop projects that successfully meet the needs of the institution within the stated project budget."
Rickenbaker says that building strong teams allows collaboration in reaching the best solution without surprises. Take a deeper dive and you will see that many of its recent projects have been renovations/adaptive reuses of historic buildings, as many of its core campus buildings are between 75 and 100 years old. "We involve our construction manager in completing selective demolition in buildings to fully expose the existing conditions and minimize risk due to hidden conditions. We take the guesswork out of what might be by fully exposing what is there."
Building A Winning Strategy
Founded in 1911 in an area known for its Civil War history, Middle Tennessee State University (MTSU) sits in Murfreesboro, Tennessee, about 40 minutes south
of Nashville. With eight undergraduate colleges as well as a college of graduate studies, MTSU offers more than 80 majors/degree programs through more than 35 departments.
These days, the university is in the midst of several capital projects in construction and design, including both new buildings and major maintenance of existing buildings. Leading the charge is Joe Whitefield, PE, Assistant VP—Facilities Services. His mission is to maximize the benefits of these projects while effectively managing the inherent disruption to daily operations caused by construction.
"We maintain a constant focus on value in all phases of facilities management," Whitefield says. "Sometimes, the best value is the lowest cost option that adequately meets the need. Other times, it is the trade-off for a larger maintenance project that addresses the need more comprehensively with an effective ROI compared to a simple fix. This involves understanding and committing to the university and departmental priorities while looking for the best options to meet the need with a total-cost-of-ownership mindset."
In another box on Whitefield's to-do list is finding new and exciting ways to leverage technology, an area that keeps him happy. Recently, MTSU implemented a business intelligence (BI) program for the Facilities Services department. The team is applying it to their work control system (work orders), utilities and energy management systems, project management programs, etc.
"Essentially, any data platform that we use in monitoring our facilities and service deliveries is now accessible through the BI program," Whitefield says. "With it, we have increased our analytical capabilities many times over. The historical data reviews are producing many new insights regarding building performance and condition, as well as the effectiveness of our projects and service offerings. I am really pleased with how well our staff is adapting to the BI tool and the actionable information they are able to gain."
State Of The Art Is The New Sustainability
At first glance, the headquarters for the Tepper School of Business at Carnegie Mellon University (CMU) in Pittsburgh looks like something out of the future. The $201 million business school complex, which bears the name of hedge fund billionaire alum David A. Tepper, features breathtaking views of the surrounding area and smart-looking classrooms. It even has an espresso bar. Not just a recruiting tool for the admissions department, the Tepper School is a technological wonder of flexible, multi-use space.
For example, the auditorium can be configured into a lecture style room with individual seating or be reset for a formal dinner. The room also has a Skyfold wall that can divide the room into two smaller spaces. In addition, classroom furniture layouts are flexible
to accommodate different teaching styles and can easily be used after classes for
social events.
Charlie Nash, CMU's assistant director of facilities, says that the LEED Gold Certified building, which opened in 2018, is the epitome of state of the art. " We are always exploring new, innovative approaches to use the space and resources that we have effectively."
From a facilities perspective, Nash says building automation systems are helping reduce costs if the users of the space understand the parameters associated with the technology and the limitations of such systems are communicated effectively.
"As a 315,000-square-foot facility, we are also utilizing large touchscreen displays for digital wayfinding within the building and Crestron Panels that are digital displays for classrooms and conference rooms to indicate if a particular space is in use or not," Nash says. "Since the move-in, we have been striving to make sure that our daily efforts toward sustainability reflect the same commitment that has been made in our building design and construction."
Some examples of the building's LEED certification include a 120,000 gallon rain cistern that collects rainwater to reuse for HVAC and flushing toilets, and radiant heating/cooling slabs throughout the large atrium area that help regulate temperature and reduce energy costs. The building's design also allows for an abundance of natural light, which cuts down on the amount of electricity needed. Also, the building construction utilized locally sourced materials and reduced construction waste.
"Technology is great when understood by all, and when technology maintenance and upgrades are managed effectively," Nash says. "Classroom technology can assist greatly in teaching deliveries and student experience."
In the day-to-day whirlwind that is the life of the higher education facilities management professional, the priority remains looking for the best options to meet the needs with a total-cost-of-ownership mindset.