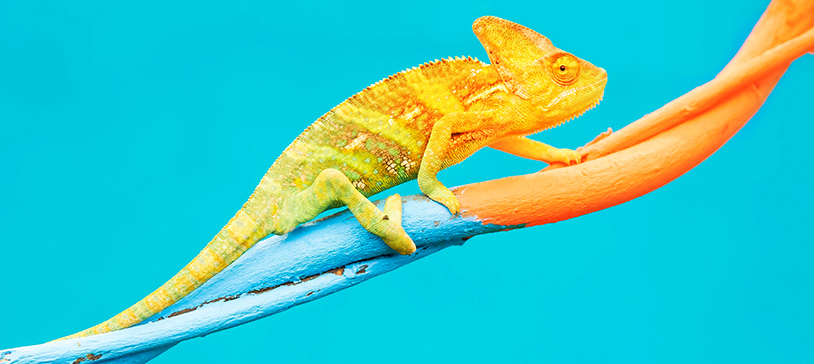 Creatively transforming business processes
Three years ago, Trinity University began its digital transformation efforts, a process that encompassed a scope of student information systems, ethical use of data, learning management system, human capital management (HCM), and finance. The efforts, which are ongoing, are designed to help the San Antonio liberal arts college reach its goal of becoming a nationally recognized liberal arts university. The milestone marker is to improve its ability to use information in creating better and more valuable experiences for its students, faculty, staff and alumni.
The biggest challenge with initiatives like this—on any scale—is change management. Because of this, Trinity now has a Portfolio Management Office and a Center of Excellence, places where project and change managers bring the skills needed to implement successful change and adoption for the institution.
As with any business that wants to thrive, Michelle Bartonico says it is imperative to listen to its customers, evaluate the marketplace, and plan for the customer pipeline today and in the future. In the world of higher education, the business transformation process is driven by demographic shifts, fluctuating customer demand for certain types of education, customer (student and family) expectations, and a saturation of choices.
"Going to school was an understood societal norm that provided your ticket to a better life," says Bartonico, PMP, a PROSCI practitioner and Senior Strategist and Project Manager at Trinity. "Today, the proposition is much more complex, where value is perceived differently and an education that yields debt is not seen as a necessary investment. Value may be how a school delivers their education—in person, online, self-paced or hybrid."
To some, the value proposition is immediate career placement or certifications upon graduation. Others see value as gaining the tools, perspective, and the ability to think deeply and act meaningfully, even if there is not an immediate employment payoff. Value also could be the quality of the education, hands-on experience, and mentoring relationships built between student and teacher/professor.
"All this to say, the proposition is multifaceted, and education is not seen as the only path to a career and better life," Bartonico says. "Part of the value equation is expectations of debt, curricular delivery, quality, outcomes and price."
Business transformation in any business landscape involves identifying techniques, new processes and technologies that are not being used to their maximum capacity. The process requires an understanding of how alternate solutions can be applied to further gain market share, increase revenue and customer satisfaction or reduce operating costs.
In Trinity's case, its business transformation was to help create an even greater value to what getting a college education holds at face value by involving the stakeholders in every step in the process. "We are shifting the paradigm to a project approach that looks through the lens of change management," Bartonico says. "Thus, we involve stakeholders in a number of ways, depending on the scale and impact to the university. These include change liaisons, town halls, individual stakeholder meetings, focus groups and surveys, tabling, newsletter and email communication, website presence, informal coffee talks, flyers and digital signage."
Rolling with the changes
Emerging from the pandemic, today's college students are finding they need greater flexibility in their course schedules. To help, Montgomery College has been offering more options in course modality by giving students options to take some classes on campus and others virtually. The same is true of their access to counseling and other support services.
"The pandemic was disruptive for students, faculty and staff," says Ray Gilmer, Associate Senior VP of Marketing and Communications for the Rockville, Maryland, college. "The pandemic-related enrollment decline was a driver for finding greater efficiencies in delivering education and support services. For example, we have been using a software tool that improves the scheduling of classes and faculty to deliver the most efficient mix of courses at various times, on our multiple campuses, and in the most popular modalities."
To help measure the efficiency of its transformation, Montgomery is monitoring seat utilization, which gauges the number of students registered for a course with the course's capacity. It also is tracking student success and feedback to evaluate the delivery of instruction, advising and other supports.
"Student success data drives virtually all of our discussions about delivering education and support," Gilmer says. "For example, we saw that students performed better when they completed their required math and English courses in the first year. We worked with faculty, advisors and the communications team to encourage students to register for these gateway math and English courses. We've already seen improved student performance from this effort."
Another way Montgomery College is using data analytics is in its marketing programs. Digital marketing offers a wealth of data that shows how prospective and current students are discovering the college and researching their educational paths. Every month it reviews the reach and engagement of their marketing for reaching priority students based on demographics and programs of interest.
"We scale back marketing programs that are underperforming and ramp up programs that are performing well," Gilmer says. "These analytics also offer insights for how we talk about brand and our value propositions, which is especially important for reaching all parts of a community that is as diverse as Montgomery County."
Edgar Leonard, Senior Associate Dean for Graduate Programs at Emory University's Goizueta Business School, says the way students want to learn today will continue to change how colleges and universities approach the process. For example, through Goizueta's Global Classrooms, the school offers a transformational remote and hybrid experience where on-campus and online students can collaborate seamlessly in the classroom together. In addition, faculty can offer real-time polls, breakout rooms and other tools for deep engagement.
"Students love the experience," Leonard says. "They like having more classmates to learn and network with. They even build friendships and sit near their teammates who are remote on the wall behind them. We are also using VR technology to immerse students in real-world situations. Here, they can practice skills like negotiation, conflict resolution, and crisis management."
In addition, with its holopresence technology, speakers from around the world can be "in the room" for key panels, events and opportunities. At a recent "Pathway to the C-suite" event for Executive MBAs, instructors were able to "beam in" C-suite individuals from around the world, giving students an opportunity to connect with top experts and leaders in their fields.
As the desire and need for change continues to drive how higher education students approach their selections process, universities will continue to find ways to rise to the challenges.
---
SIDEBAR
Six Main Dimensions of Business Transformation
Mission — The purpose of a capability, how it will operate, and what value it will deliver. The mission is derived directly from—and supports—the company's strategy.
Insights — The decision flow, information, and analytics drive informed and timely decision-making.
Integration — Clear roles, decision rights, and policies that facilitate integration within and across other capabilities, functions, and partnerships.
Processes — An integrated and efficient set of processes designed to achieve the desired outcomes.
Technology — The software, hardware, and tools required to enable the capability.
Talent — The competencies, skills, talent infrastructure, and workforce planning enable an optimal talent base to execute the capability. This broader viewpoint allows organizations to frame and link execution to the value defined in the transformation ambition.
Source: "Thinking Big with Business Transformation" (Deloitte) https://www2.deloitte.com/content/dam/Deloitte/us/Documents/process-and-operations/us-sdt-think-big-business-transformation.pdf