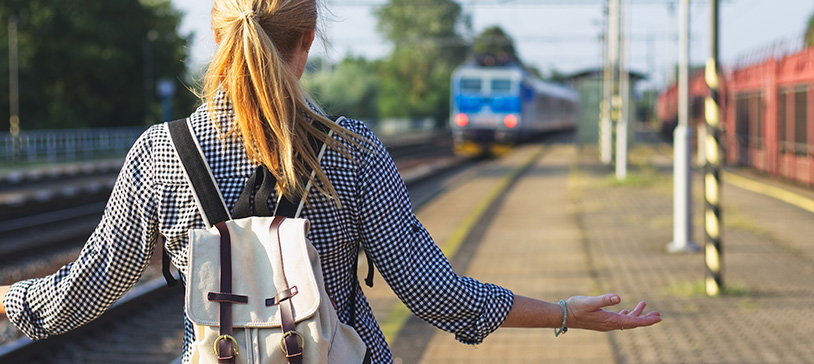 Higher Education Leaders Must See Opportunity
In 1960, Theodore Levitt authored a case study called "Marketing Myopia." The gist of the study was that companies can become too focused on their products or services and fail to see the broader needs of their customers.
Specifically, the case study used the example of the railroad industry, which in the early 20th century was in decline because it defined itself too narrowly as being in the "railroad business" rather than the broader "transportation business." The railroad companies focused on improving their existing technology and operations rather than adapting to the changing needs of their customers and expanding their offerings.
Imagine if the brands operating trains had decided to expand the view of what they provided and who they served. As other modes of transportation such as automobiles and airplanes emerged and began to capture market share, the railroad companies were left behind. Their inability to adapt to the changing market was born from a static and uncompromising view of what they do.
In an interview with EnvisionED, Eric Sheninger, Associate Partner at International Center for Leadership in Education, said, "We continue to learn from disruptive forces even if they create a great deal of stress at first." The railroad case study should act as a cautionary tale for higher education leaders that are too narrowly focused on what their schools traditionally provide rather than adapt to changes in the minds of prospective students and corresponding communities.
Higher education is steamrolling towards the demographic cliff of 2025 but that doesn't mean we cannot build our collective wings on the way down. According to Cody Powell, Associate Vice President of Facilities Planning and Operations at Miami University and Canon Solutions Higher Education Advisory Board member, "It is clear to me that successful higher education institutions need to figure out how to become much more nimble, flexible, and adaptable to the changing needs of our society and the economy. We are historically steeped in tradition and feel the need to impose what we believe is best without understanding our customers or the changing market."
Traditionally, higher education institutions have defined themselves as being in the business of providing higher education through on-campus classes and degree programs. However, with the rise of technology and the increasing demand for more flexible, accessible, and affordable education, many argue that higher education institutions need to broaden their definition of what they offer to include a wider range of services, such as online education, micro-credentials, and lifelong learning opportunities.
Higher education institutions need to adopt a more customer-centric approach, just as the most successful companies in other industries have done, to stay relevant and meet the changing needs of their stakeholders. This may involve redefining their value proposition, expanding their offerings, and investing in new technologies and delivery models.
When you add in the pressure of rising inflation, schools are competing for a diminishing number of tuition-paying students. Many are questioning the value of higher education. The cost seems exorbitant and they're wondering what the return on investment will be. So, while all these brands of schools face this challenge, you must wonder what kind of tactics they're going to employ to remain sustainable. It may seem that the weight of the world is on higher education executives. But the good news is that it's no different than other walks of life where there is challenge and stress and anxiety.
Our advisory board sees the ambiguity as the lever for change. They are more passionate than ever and have talked about a renewed mindset that is focused on transformation. They see the inevitable disruption of higher education as a chance for growth for the schools that choose to embrace it.
In our podcast with Laura McBain from the Stanford D School, she discussed community involvement and defining schools beyond the borders of campus. Craig Martin, Founder & Managing Partner, CCM Education Consulting Group and the Executive Director at the Bridge Boston Charter School, says, "We are creating an academic, social, and emotional wrap around our students. This full-service, parent engagement support is tailored to the individual needs and is born from the idea that our young people deserve to have people who spend time thinking about them as individuals."
The times are changing. But, expanding the view of who you serve and increasing your reach is a mission worth pursuing. Higher education is rooted in elevating every generation of student. Going forward, however, we need to drive efficiency and get laser-focused on understanding the needs of our communities, states, and the country so that we can deliver educational services that provide value for everyone. The burden may seem heavy, but it is a wonderful responsibility. Where there is confusion and ambiguity, there will be great success. This is a great time to listen better and define ourselves by all those we aim to serve. The train is leaving, and the brightest educational minds are all aboard.