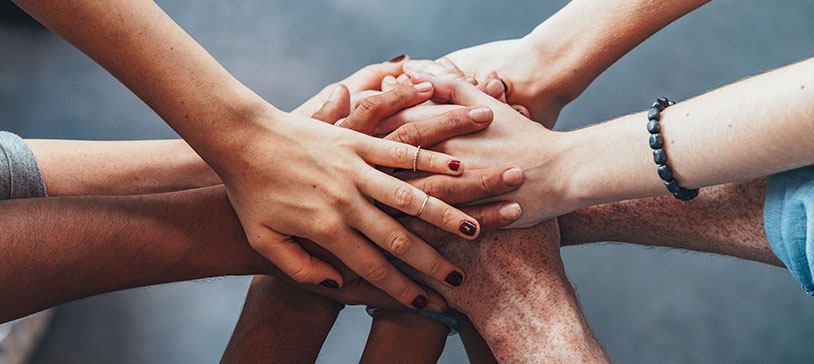 Procurement strategies in a post-pandemic world
As with most things, the best place to start is at the beginning. For the past 30-plus years, the supply chain world centered on just-in-time and lean manufacturing. The process, for better or worse, was a cost center—a necessary evil supply chain managers and purchasing managers had to deal with. There was a better understanding of the environments of companies from which goods and services came and the overall business climate was easier to navigate. Everything flowed freely around the world, as sole-source agreements ruled the day.
The pandemic blew all of that up.
Relying heavily on low-cost, sole-sourced supply agreements, too many companies did not keep safety stock or finished goods on hand. The continual fallout of those past sins is something that Glenn Richey says has changed the way the world views procurement. Richey, Ph.D, Harbert Eminent Scholar and Chair of Department of Supply Chain Management at Auburn University, says one of the biggest flaws in the system was the absence of risk management and contingency planning.
That includes colleges and universities, where a lack of big-picture thinking caused a mad scramble for a variety of resources during the pandemic. Dr. Richey believes that in the fallout of the supply chain issues, more higher education institutions have a better understanding of planning for risk—and having partners who share that premise. "Our organizations need to be responsive—including having strong partners. We must be adaptable in terms of our structure, flexible in terms of our policies and agile in terms of our processes. Those conditions aren't typical for our purchasing and sourcing groups or—quite frankly—any accounting-connected departments on university campuses."
Having multiple strong partners with long-term contracts can hold both sides accountable. Fostering trust and commitment among these partners allows for relationships that work as risk mitigators in times of crisis and disruption. Often, it requires improvisation among partners, which is something the bid submission approach does not allow.
Dr. Richey believes the future of supply chain management must be planned for. The concept of future-proofing—largely a scenario where you try to manage risk of disruption—means colleges and universities work to find guaranteed sources of supply regardless of the environmental and economic characteristics. Domestic and near sourcing fit this bill.
"My suggestion is that there be at least three main calls (suppliers) for any specific product (plus a large pool of approved players)," says Dr. Richey, who along with teaching in 26 countries throughout his academic career, also worked in supply chain management and logistics for companies like Scott Paper Co. and Genuine Parts Company's S.P. Richards Division. "One that gets the majority of the business and is the most efficient. The other two should be positioned where processes are aligned if the chief supplier stumbles. This also allows for competition among suppliers, making costs drop. The current bid contract approach is not effective or efficient. The lack of a real relationship can be costly."
In the current environment, Dr. Richey believes it is imperative to have more suppliers than you had in the past. He cites a recent example where Auburn University tried to get quotes for travel buses from several different carriers. Three of the four companies refused to quote because of equipment and labor capacity issues. The fourth was three states away in Texas. "We need more options, and more options is a central function of the American economic experience. Departments need to become more flexible and agile or disruptions will increase."
Outsmarting supply chain issues
From where Sarah Scudder sits, today's supply chain management mess falls into the proverbial good news, bad news scenario. Bad news first: The overall situation has caused people to feel overworked, hopeless and stressed, forcing buyers who rely on emails, spreadsheets and manual work to do a lot more of each.
The good news is that it also has forced people to innovate, get creative and leverage technology to automate manual tasks like never before. The process is helping buyers see the value of establishing collaborative relationships with suppliers and change their thinking from "I" to "We."
"More procurement professionals are partnering with suppliers to innovate," says Scudder, who along with serving as Chief Marketing Officer for SourceDay, also hosts the podcast, "Voice of Supply Chain," which features people in supply chain doing extraordinary things. "Smart buyers are implementing technology to automate manual tasks to free up internal resources and help with labor shortage issues, moving from reactive to proactive and tactical to strategic. Procurement has earned a seat at the executive table and is getting the budget to hire smart, strategic and business-minded people. Procurement is becoming less about shopping for the best price, and more about finding the best solution for the business."
In any market segment, including higher education, for procurement to gain the trust of marketing, you should focus on small accomplishments. Take on projects for things that marketing is not very attached to, anything from events to business cards. Scudder recommends presenting new ideas and solutions. "After getting a few small wins, marketing may start reaching out to procurement."
In a time when the world continues to be up against the wall for finding what is needed yesterday, not only is having a strategy that plans for the future critical, you must also train your team (and mindset) for the next bump in the road.
Dr. Richey says one thing universities should be doing is educating and informing their customers and supply chain partners on the landscape and the measures available to them to reduce supply chain strain going forward. That includes increasing visibility about inventory strategy—traceability about where product is in the channel.
"Supply chain management is a complex undertaking," Dr. Richey says. "The good news is that higher education has a role to play—and you need to take advantage of the next generation of supply chain-trained business graduates from leading colleges as well as the opportunities those programs offer in terms of engaging young professionals in your business through internships and sponsored research."