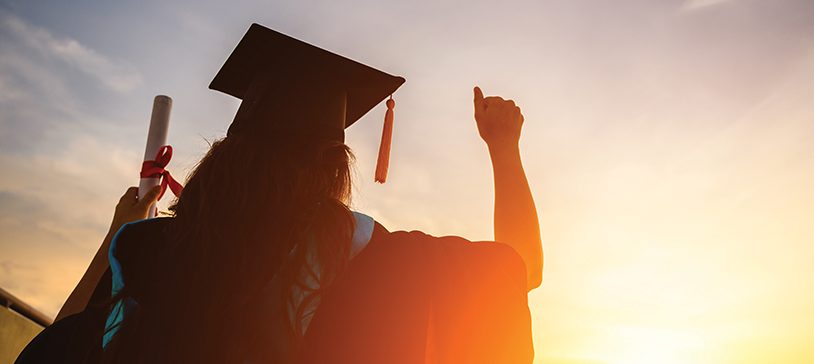 The higher education marketer's brand mission
In her book, "Get Real and Get In: How to Get Into the College of Your Dreams by Being Your Authentic Self," Dr. Aviva Legatt provides a blueprint for thinking outside of the box when applying to today's higher education admission offices. Legatt, who spent her higher ed career as a professor, counselor and admissions officer in the Ivy Leagues, provides introspective analysis into what today's admissions officers are really looking for—young people who dare to be their most authentic selves.
 
Today, when the elite admissions expert and founder of boutique college admissions consulting firm Ivy Insight scans the higher education landscape, she has a much different take when it comes to admissions. The COVID era continues to alter the relationship between college-bound students, families and the institutions themselves. And while Legatt believes some changes are permanent—from the de-emphasis of SAT/ACT scores to the widening economic gap between well-off institutions and struggling universities, to more students delaying their freshman year, only time will tell how the pandemic truly will change the trends for future generations.
 
It is a lot to take in, especially as higher education marketing approaches continue to adjust to changing media landscapes and consumer consumption patterns. Today's marketers are utilizing more digital media to increase brand awareness as well as drive interest in programs. They also are shifting away from the formulaic, one-size-fits-all approach to messaging which used to be the norm.
 
"While we have peak recruiting periods that vary by program, it's important to take an always-on approach to marketing, especially for graduate degree programs," says Nicole Hitpas, Chief Marketing & Communications Officer at Emory University's Goizueta Business School. "People are making decisions about researching and pursuing grad degrees on their own timetables. It's important that schools are in the market year-round to integrate themselves into the conversation."
 
Hitpas says that prospective students also want and expect a much more personalized experience. They want options for how they can engage and receive information—web, email, text, in-person, print materials. Higher ed marketers not only have to adapt to that, but also be able to communicate across a range of channels and delivery methods.
 Emory University utilizes an aggressive lineup of traditional marketing tactics such as brochures, direct mail and events, with digital marketing serving as the foundation to its success. Paid search, SEO (search engine optimization) and social media also are driving interest and engagement between Goizueta and prospective students. 
"Different channels and tactics work best for different goals," Hitpas says. "Traditional media like print and radio may work well for brand awareness, as does display advertising. Paid search and social media channels such as LinkedIn, Facebook and Instagram are strong lead generators. SEO is necessary to drive organic search traffic to your site year-round. We see high conversion rates on our website forms from organic search traffic."
 
Like myriad other universities and institutions, Emory's admissions office has been faced with the challenge of pivoting its recruitment strategies to virtual formats over the past 18-plus months. Melissa Rapp, Associate Dean for Graduate Admissions at Emory's Goizueta Business School, says her department talks a lot with students about finding the right fit for them—a decision that remains daunting when the engagement is virtual. Another challenge has been navigating the different ways COVID and other current events have impacted students differently globally and within the U.S.
 
"The biggest question over the past year has been 'Will my experience be in-person,' or 'How close will my experience be to normal?'" Rapp says. "Schools are working very hard to provide a safe environment conducive to learning and personal growth. It is still an exciting time, even with continued uncertainty. As the world has faced a variety of challenges, many people are assessing their personal and professional situations and finding it to be a good time to pursue additional education, to either accelerate their career or pivot into an industry they feel passionate about."
 
Rapp's statement is strengthened by the increase in the number of candidates asking about Emory University's social impact programming and preparing for a career related to healthcare. "Higher education continues to be an important part of shaping society and preparing people to face mounting global challenges."
 
Drawing them in…
When Nicholas Scibetta took over his new post as Vice President of Communications and Marketing at Carnegie Mellon University, he was charged with formulating and executing a cohesive, comprehensive and multi-dimensional communications strategy capable of enhancing the vaunted university's reputation and furthering its overall goals.
 
In a space that is being heavily impacted by the changing engagement rules around it, the highly respected and nationally acclaimed higher education marketer is tasked with overseeing CMU's University Communications and Marketing Division, which includes media relations, internal communications, social media, integrated marketing, digital strategy and creative services and production.
At his disposal are myriad tools to help extend CMU's brand mission, including technologies like personal voice assistants, which Scibetta believes will continue to play a strong role in today's higher education marketing mix. "A 2019 Microsoft survey found that 72% of respondents used voice assistants, and it looks as if this isn't slowing down. Given that voice assistants serve up information from the first round of search results, universities must have a laser focus on SEO to ensure that their websites perform extremely well on search engines in order to reap the benefits."
 
Scibetta also says that the topic of user privacy will continue to be front and center with higher ed marketers, with more changes like the ones that Apple introduced coming down the line. "Having users opt out of data sharing could necessitate a shift to a greater reliance on contextual-based audience targeting and browser-based advertising to help fill gaps in paid advertising efforts."
 
In a world of change, and with more expected, higher education marketers must continue to make data-informed decisions and study what other industries are doing for inspiration. "In today's digital age, there is so much information available about prospective students and so much information we can gather from them as we engage them," Hitpas says. "Use that information to optimize target audiences and messaging. Personalize your communications based on their individual interests, and humanize the marketing and recruiting process."
 
And remember, above all else, to keep the university's brand mission in sight.
 
SIDEBAR
5 college admissions trends higher ed marketers should watch

Trend 1: Authenticity and resilience are prized traits for applicants
Admissions committees are less interested in students who dabble in a dozen clubs than those who go all-in on their strengths and show excellence in their chosen fields.
 
Trend 2: Standardized tests will be "optional but preferred"
The list of top-tier universities de-emphasizing test scores continues to grow. Yet, this does not necessarily translate into a more level playing field for all students.
 
Trend 3: More students will continue to apply to early admission programs
In the pre-pandemic years, students who applied early were more likely to gain acceptance—though the rate of early acceptance is decreasing at elite institutions due to the sheer volume of applicants.
 
Trend 4: The return of international students to campus
Institutions will once again open the doors for international higher education candidates, despite continuing COVID restrictions remaining in place across college campuses.
 
Trend 5: More students are taking a gap year before college
The pandemic has caused many students to consider a non-traditional start to college. The number of students who chose to take a gap year rose significantly in fall 2020. It remains to be seen how many graduating seniors will explore non-academic interests.
 
Source: Ivy Insight