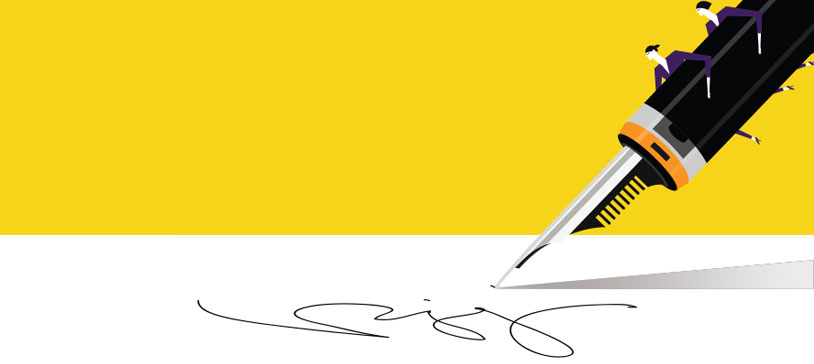 LSU's Sally McKechnie Shares Best Practices About Procurement
Sally McKechnie has been reinventing procurement for the past 18 years. Currently, as Assistant Vice President of Procurement & Property Management (CPO) for Louisiana State University (LSU), her focus is on transforming Louisiana State University's procurement and property management processes to achieve maximum effectiveness and transparency. She led the initiative to secure autonomy with the state of Louisiana, making the university more flexible and efficient resulting in savings of millions of dollars for the campus community. Prior to joining LSU, she oversaw Western Washington University's purchasing, contracts, accounts payable, travel, construction and property management as the Director of Business Services.
McKechnie is a recognized leader in higher education procurement and serves on the Strategic Sourcing Committee for Educational Industries. She served on the program committee for the 2018 National Association of Education Procurement Conference and was a member of both the Louisiana State Use Council and the University IT Governance Council. She also served as Co-chair of Washington State Training Advisory Committee, Washington Correctional Industries Advisory Committee, and the Regional President of the National Association of Education Procurement.
What are the benefits to a collaboration between the university and the state?
Together, our buying power is magnified. Our processes are streamlined which makes it easier for all stakeholders. Best practices and training opportunities are shared. These training programs are open to both state and LSU employees. For example, in 2017, LSU started a biannual procurement summit that is hosted on campus. The two-day program covers a variety of subject matters including procurement risk, autonomy, insurance, diversity, accessibility, and writing specifications. The program features a vendor fair, which is especially useful when procuring products or services that are not specific to higher education.
An example of this collaboration was when LSU needed to source items through the Office of Homeland Security to produce PPE products in the university's gymnasium. Having a great working relationship with state procurement, I was able to employ that relationship to get their connection with the governor's Office of Homeland Security.
Another benefit is to piggyback on the state's contracts, allowing LSU to save time and/or money when it makes sense. Additionally, we welcome other higher education systems in Louisiana to piggyback on our contracts so they can benefit from volume buys that reduce costs.
What are some examples of this symbiotic relationship?
One example is if LSU has a really good contract for scientific supplies where the bid was awarded to three contractors, so it may be more of a convenience contract rather than a best-price contract.
How do you determine whether to piggyback?
At LSU, we look at whether it is a core contract that is specific to higher education to determine where we might be able to negotiate. For example, maybe the pricing is similar, but we can negotiate product rebates for laboratories, this can be very advantageous for new labs or smaller universities.
What is piggybacking?
Piggybacking is when a school or the state have a contract that we or other schools want to utilize. The vendor needs to be willing to provide the same pricing and terms. Piggybacking makes it easier than sourcing independently or developing a cooperative relationship. Participation agreements also assist in gaining better terms by being able to count partner spend in future bids.
How did you know that you needed to build the relationship with the state?
You have to take some real initiative. For example, in Washington, the state was planning to create a training and certification program that would include certification for universities. I thought it would be beneficial to all universities to be involved in this effort and help with the development of the program.
I volunteered to help develop the program and ended up being a co-chair of the training initiative and therefore developed a deeper relationship with the state. I have since adopted a similar standard for certification at LSU. From that relationship, I was asked to participate on the board for correctional industries, which required a percentage of spend be purchased from the corrections systems in Washington; it was beneficial to help drive what the spend requirements were for higher ed. Overall, I took initiative to get involved beyond the university and was able to make connections with the state.
Does the connection with the state help with politics and red tape?
You have to stay away from politics as much as possible. However, it is helpful if you can exchange information on vendors—such as which vendors have connections and which always protest.
So you'll jump on a state contract where the state will get credit for the volume purchased from that contract. But, do you want it to cut the other way too? Meaning that if a vendor does a deal with a smaller school that piggybacks your contract, do you want to get the credit for that as well?
I want to get information about spend that is going through the contract, which is useful the next time I bid, so we can increase the volume and get better pricing. I can also reach out to the agencies that utilize the contract and determine performance issues and likely decrease my overall cost next time I bid.
We have a participation agreement that we ask the vendors to adhere to. If any other state agencies or higher ed institutions in the state of Louisiana utilizes the contract, then we have a requirement to get them to sign a participation agreement.
How do you police that?
We do it with our vendor partners—we have developed a supplier scorecard based on a variety of categories including delivery, pricing and contract utilization. So if they're going to get a score for contract utilization as part of their KPI, then it's beneficial for them to share that information.
Are there any challenges to this whole piggybacking strategy?
Because the needs of institutions are often very different than agencies of the state, we are able to help fill a gap for smaller universities.
What are the best ways to get started if a school hasn't really embarked on a piggybacking strategy?
Look at what is available in the market and then better understand where you can leverage a particular contract. Collaborate with state officials on contracts and be sure to include identified needs. Analyze state and cooperative contracts, determine which are more advantageous, and engage in discussions with state procurement.
If we piggyback a contract, we look to see who is taking the lead with regards to the procurement in other parts of the country. What are their buying strategies? Are we able to negotiate additional terms under the original solicitation?