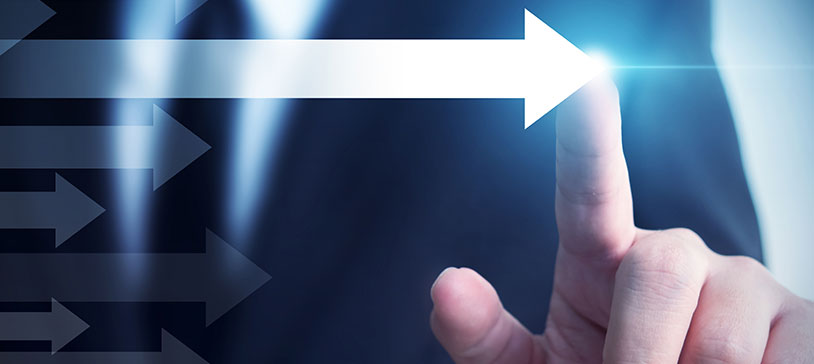 The Quest for Continuous Improvement
Smart environments are overtaking traditional institutions, and the education sphere is no different. The efficiency, increased sustainability and improved working conditions make smart campuses seem like a no-brainer. Today's modern spaces foster innovation and learning for students, faculty and staff. Here is a look at the main benefits of smart campuses from Deloitte:
There was a time when most colleges and universities did not need to focus on efficiency. They had burgeoning demand, which allowed them to increase the price of tuition annually. Need more money? Raise tuition. Seemed simple enough.
But over the last decade or so, the landscape started to change. On the state level, state-supported institutions saw declining support in funding. At the same time, legislative and societal mandates grew, requiring an increase in administrative staff to monitor new programs and report expectations. Almost overnight it seemed, entire departments (diversity, sustainability, Title IV compliance, etc.) popped up. Tuition increased so frequently and rapidly that it placed substantial affordability pressures on families.
As for demographics, they continue to change substantially. Check the numbers and you will see that fewer and fewer high school students are matriculating to college each year. Do the math and you will find that the same number of institutions are fighting for fewer students.
My, how times have changed. Today, colleges and universities are seeking ways to remove waste, increase efficiency and improve the speed at which they adapt programming to meet demand. Lean management processes—and everything and anything that falls into that—are the new rage for higher education professionals.
This is something that Cody Powell knows all too well. As Associate VP of Facilities Planning and Operations at Miami (Ohio) University, he oversees a 200-person team of employees tasked with monitoring 2,500 acres of grounds and approximately 8 million square feet of building area. Under his watch include departments for Planning Architecture, Engineering, Operations, Utility Enterprise Auxiliary and Environmental Health & Safety Office, the airport, and the Goggin Ice Center and Rec Sports.
It is more than fair to say that the act of thinking and going lean runs through each and every administrative function on the Miami University campus. "Our focus has been to create a lasting culture of continuous improvement where every employee comes to work each day looking for new, better ways of performing their work," Powell says. "We seek to create a culture where all of our employees are willing to evaluate their approach and be open to adapting new technologies and removing waste. This is not the 'Program of the Week.' This is how we operate and sustain our institution."
You would be correct to define this process as "the right people continuously searching for the simplest and smoothest process in order to adequately meet customer needs." Every university wants each of its employees to participate and operate in this manner—to meet and exceed customer expectations safely, efficiently and effectively. Powell drills the process down into four major objectives: safety, quality, cost and productivity.
"If we are focused on getting better, we will be addressing all of these objectives," he says. "If I am just worried about decreasing cost, I may hurt safety or quality. If I'm just worried about productivity, I may improve cost measures, but also hurt quality and safety. If I am only focused on quality or safety, I am likely to hurt cost measures and productivity."
Why lean is more than cutting jobs
When you mention going lean in the business process, the first thing people tend to think about is cutting jobs. But it is much more than that. On the university level, lean also means removing waste and improving the quality of services.
John Seibert, Interim Associate VP of Planning, Design and Construction at the University of Cincinnati, says that his first priority in the lean process is to redeploy talent to more strategic initiatives, which hopefully can generate new revenue. If that is not possible, he tries to address reductions through attrition.
"Most of the major lean practitioners from manufacturing subscribe to this notion," Seibert says. "I would also say that lean is not particularly complicated or difficult. Many of the hot continuous improvement processes in manufacturing require advanced statistical measures (think Six-Sigma). Lean is not that way. It is a largely practical sense, listening to those who perform the work, and opening your mind to new ways of accomplishing work. The difficult part is managing people and change."
The most important thing to remember is that there is no prescriptive way to accomplish this successfully. Every campus culture is different, which means administrators must find ways to navigate through the lean process within their particular culture. The soundest strategy is to start small and go for the easy win before migrating to more challenging and complex projects.
"We did not force the process on departments outside of my control," Seibert says. "Once other departments saw success, they expressed a desire to participate. On the more technical side of things, we found that almost everybody wants to start a project by brainstorming the desired end state, but it is imperative to follow the process."
That means thoroughly documenting the current state, clearly defining your scope of work, developing a desired future state, and then beginning the process of mapping out the process to achieve the future state. When you short-circuit the process, you leave too much room and could miss something critical.
In addition, it is important to find the right people to execute your vision. "Be sure to hand select those who are participating so you ensure success from the start," Powell says. "Spend a little time learning the process and tools available. We hired a knowledgeable outside consultant to assist with this at the beginning of our journey. Once you are up and going, it is unlikely you will continue to need a consultant."
Powell recalls when the process of going lean hit a moment of validation in, of all places, the human resources front. "We began to identify future leaders in our organization through this process. I set out just trying to remove waste, improve customer experiences and get better at what we do. And then it became a tool to show us who has talent, the right attitude and a drive to improve. While it seems like that would have been already obvious, I was surprised to see how ineffective some of our front line managers were. Those ineffective managers were, in some cases, holding back very capable employees who reported to them."
And then it happened. As the university's culture changed, it became a pathway for identifying talent from within and offered promotional opportunities for many of the employees at all levels.
The lean process clicking on all cylinders.