How NACUBO and NIGP are helping universities think big
When the University of Kentucky decided to build a new residence hall, the city's fire department instantly became a beneficiary. School administrators turned over the old building to the city for use as a training tool. New recruits were able to spend time learning how to fight fires in a real building that was going to be demolished anyway.
In October 2015, South Carolina experienced rain that resulted in flooding of epic proportions. Dubbed the "1,000 year flood," the area was wracked with flash flooding the likes that were never seen before. During the devastation, the University of South Carolina had to make sure that its students had what they needed. The purchasing department contacted a vendor to deliver port-a-johns. And while it purchased scores of bottled water from several local stores, they needed to be picked up. Southeastern Freight Lines donated a truck, while the university's purchasing department staff made personal trips.
The success stories are just one of the many that organizations like the National Association of College and University Business Officers (NACUBO) and the Institute for Public Procurement (NIGP) can share. Both organizations work with its members and member agencies to give back to communities and universities alike. On the strength of the partnerships they have created, things get done, services get rendered, and the universities, staff, students and communities get rewarded.
Here's a snapshot of what both associations mean to the university landscape: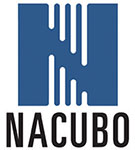 NACUBO is a membership organization representing more than 1,900 colleges and universities across the country. Offering many benefits and opportunities for higher education business professionals, NACUBO represents chief business and financial officers through advocacy efforts, community service and professional development activities. The association's mission is to advance the economic viability, business practices and support for higher education institutions in fulfillment of their missions. Memberships are institutionally based and run from June 1 through May 31 of the next year.
Providing myriad networking opportunities, NACUBO's constituent councils assist with the development of timely and relevant programs, products and services customized for each type of institution, including community colleges, comprehensive and doctoral institutions, research universities and smaller institutions.
For more information, visit www.nacubo.org.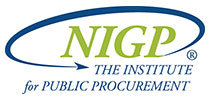 Featuring more than 3,000 member agencies and 15,000-plus professionals across the United States, Canada and other countries outside of North America, NIGP offers an international reach. The association is lauded for developing, supporting and promoting the public procurement profession through premier educational and research programs, professional support, technical services and advocacy initiatives that benefit members and constituents alike.
Administered by four governing bodies, and a number of committees and task forces, NIGP's strength comes through its partnership with organizations aligned toward common goals, inspiring collaborative relationships for the common good. It also partners through groups like the Chartered Institute of Purchasing & Supply (CIPS), an association of supply chain professionals in private and public sectors that develop Global Best Practices in Public Procurement. The groups also have developed two online assessment resources that agencies can use to better understand how their agency practices align with the Public Procurement Maturity Framework.
For more information, visit www.nigp.org.