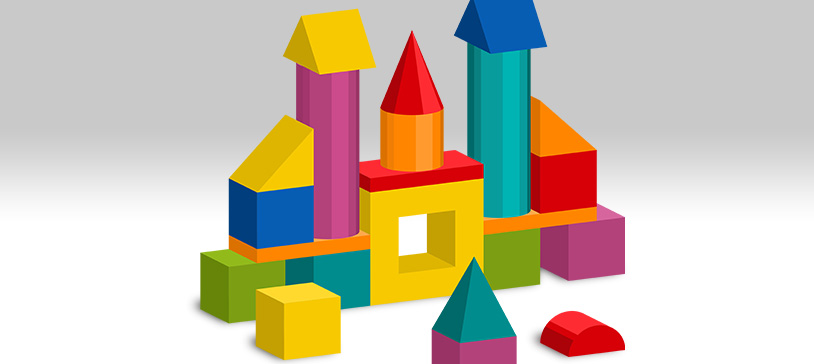 Redefining space management and efficiencies on colleges campuses
For the first time in nearly 20 years, the graduating class at Central Michigan University (CMU) held a ceremony outdoors. But before you say, "COVID strikes again," Jay Kahn, AIA/Architect, the university's Director of Facilities Operations and Facilities Management, says to hold off on the frequently used sentiment. Following a recent post-graduation meeting, university officials discussed keeping the ceremony outside for at least 2022.
"You would think we would just go back to indoor-only graduations, but that's not the case," Kahn says. "Right now, an outdoor graduation is back on the table post-pandemic. It was interesting. I hope it lasts."
Central Michigan, the public research university with more than 16,000 students on campus and another 7,000 online, is one of a number of higher education institutions that are re-evaluating their space management and efficiencies in the new landscape. Located on 480 acres in the quaint town of Mount Pleasant, CMU continues to be a model in areas like sustainability, where it was awarded a "WasteWise College/University Partner of the Year" honor by the U.S. Environmental Protection Agency two years ago. Kahn credits the university's ability to use every tool in its toolbox to make it bigger, faster and stronger.
For example, like many other institutions, Central Michigan University owns and leases off-campus real estate to support its College of Medicine, Academic research, Administration and Operations. During the pandemic, following local health department, CDC and university policies, CMU used existing assets for testing centers and vaccine distribution. "The activities supported both our university community and the off campus community through the local health department," Kahn says. "For example, many health department vaccination activities took place on campus supporting county residents."
CMU is on the forefront of a trend that may lie ahead for more colleges and universities, i.e., the opportunity to leverage existing resources to reimagine and refocus underused facilities into things like workspaces, childcare and wellness centers, and recreation. While COVID may have been the trigger, the ability to capitalize on the opportunity is a way for schools to strengthen communities and fill in any local or regional gaps.
"I think it's too early to say," Kahn says. "A lot of things are being considered. We don't know how our customer requirements will change, but as always, we'll adapt—universities will adapt. Higher ed is constantly evolving; it's what we do well. Funding models change, the marketplace who hires our students changes, programs are constantly updated. You ask any facilities professional and they will tell you they are in a constant state of change."
For proof, look at the work-from-home model that surfaced as a result of the pandemic. There are activities that transferred to the work-from-home model and some that did not. Because the transfer lasted more than a year, coming back to campus will be a question for some students. For example, 7,000 or so students already take online courses at CMU. Other industries and higher ed will have to think about what activities make sense in that format.
One trend to watch is the "hot desk" model. Hot-desking is an organizational workspace system in which desks are used by different people at different times, on an ad hoc basis. Typically, the goal is to maximize space efficiency and lessen real estate risk by reducing redundant office space. "These discussions will be interesting going forward," Kahn says. "Recalculating room capacity based on CDC guidance was difficult and I don't think that calculation is consistent from university to university. We used radius, others used boxes—how do you handle circulation space and space of equipment? You get into the weeds pretty fast. Guidance would be helpful but the flexibility to make your own rules was nice."
From big things, small victories come….
Sprawled over 1,585 acres, the University of Idaho (U of I) is the state's land-grant and primary research college, and the lead university in the Idaho Space Grant Consortium. Paced by its research-driven, innovative spirit, U of I continues to be a leader in breakthroughs in clean water, cybersecurity, healthcare, agronomics and fire science. Today, the school is attended by more than 10,791 students, leading to rankings like Money Magazine's 2020 "America's Best Colleges for Your Money" and U.S. News and World Report's 2021 "Top 50 America's Best Value Colleges."
Following the initial blast of the pandemic, Julia McIlroy, Director, Contracts and Purchasing Services, says the university took a deep dive into some of the ways it conducted business, including everything from students' return to campus to how it worked with vendors. "Universities need to deal with the highs and lows of returning to in-person campus activities. After 18 months of missing their peers, will students go harder than usual? Will some be more introverted than normal? Will some experience PTSD? Will universities need to provide more counseling services? There are lots to consider."
As the person tasked with acquiring, warehousing and distributing PPE to its entire statewide system, which along with its main campus in Moscow, hosts outposts in Dual, Boise, CDA, Idaho Falls and Twin Falls, McIlroy returned to the office in mid-April last year. And while she admittedly had grown accustomed to fewer colleagues on-campus and Zoom meetings, she eagerly awaits a return back to some sense of normalcy, even if she has many lessons to embrace from the experience.
"I found myself sourcing items I've never purchased before—things like thermometers and walk-through scanners," McIlroy says. "Items we rarely ordered like face masks and hand sanitizer were in short supply, so we ended up initially paying a premium. Once inventory leveled out, it showcased that we should always have a supply of items like masks on hand."
One of the benefits of the experience was the strengthened relationship she built with vendors. "I relied on longtime vendors for guidance. But being less siloed is important. We didn't want individual colleges and departments competing against each other for the same hard-to-find items like masks, so we took a centralized approach. I purchased PPE for our entire system and distributed it through campus mail. We created our own hand sanitizer and distributed it to all colleges and departments."
Like CMU and other higher education institutions, U of I used existing space for testing and vaccinations. In addition, an off-line dormitory was used as a "Tested Positive" quarantine dorm room. Moving forward, McIlroy and her colleagues will look at how to reconfigure existing spaces to further meet current needs. And while the university currently leases some off-campus real estate to the local Palouse Mall, officials have no plans to expand the practice post-pandemic.
The goal, like with everyone else, is to focus on fine tuning the processes and protocols that will make it safe for its students. "We want our students to return to collaboration spaces," McIlroy says. "The pandemic provided that the 'American' model of higher ed, i.e., moving away from home if possible, is still preferred."
As we move forward looking for ways to adapt to a new normal, the pandemic recovery at the higher education level will continue to evolve and reshuffle the spaces and practices that accommodate the students and communities they serve.