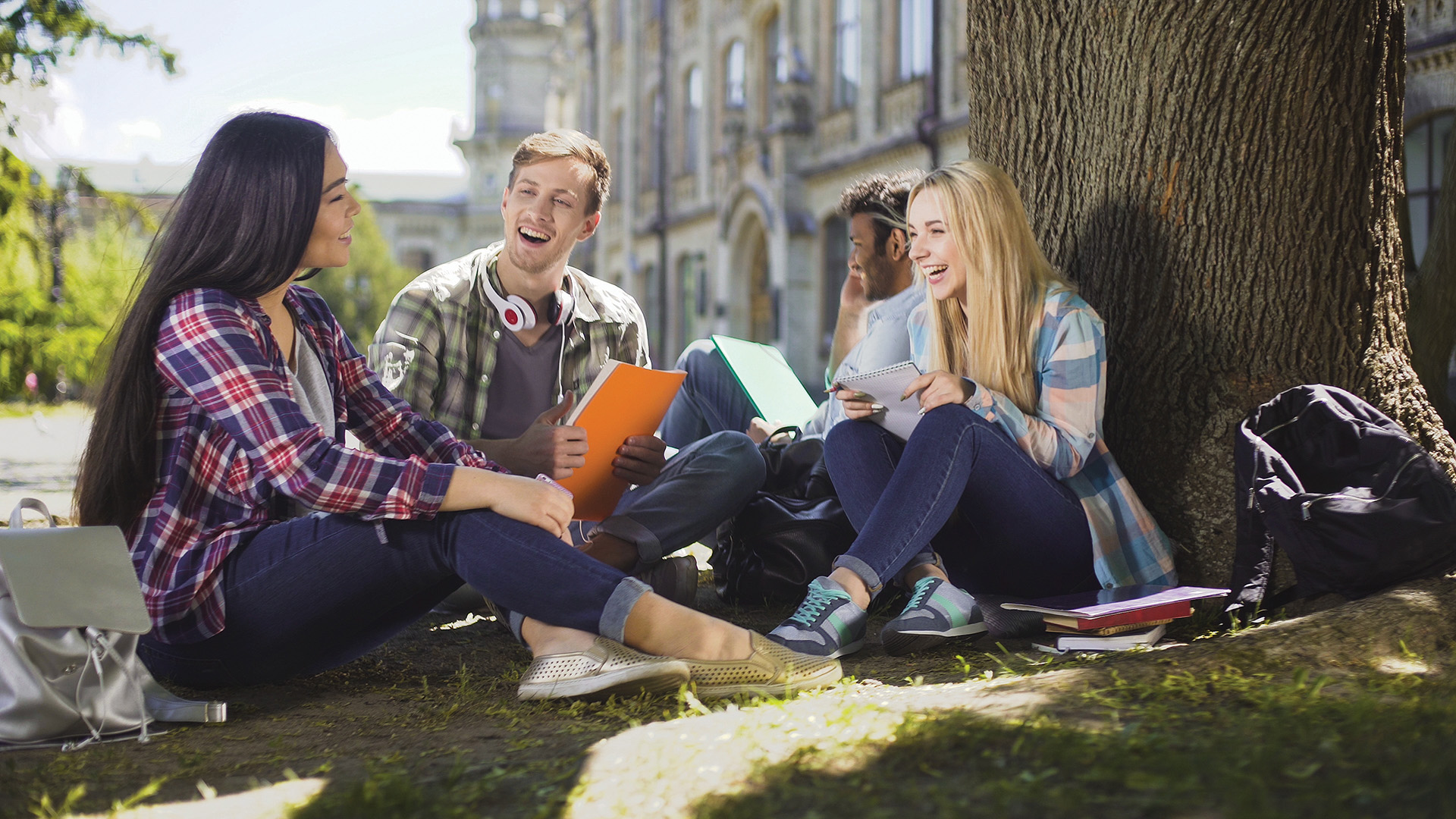 How today's universities are building and maintaining lifelong sustainability practices
Every student in Xavier University's Health Services Administration (MHSA) Graduate Program has to take the HESA 599 Capstone Course. The class, taken whether they are full- or part-time students, not only showcases mastery of their domains and competencies, but also enables the students to perform a project of significant value as a consultant would do. In the end, the students should be able to ask, "How are we good stewards of our organizations?"
Xaxier's MHSA Graduate Program is one of only seven elite programs in the country that requires a full third-year administrative residency. The coursework pays off, as the program's graduates, well-versed in health services administration skills such as healthcare management, financial, quantitative, strategic, clinical, policy, ethics and analytical proficiencies, are readily employed.
If this isn't enough to help make the Xavier MHSA Graduate Program a model of sustainability to follow, Sister Dr. Nancy Linenkugel says there is much more.
For example, the three-year program also is CAHME accredited, which serves an even higher purpose for Xavier graduates. Defined by its core values of integrity, excellence, transparency, fairness and recognition, the nationally-ranked program helps prepare leaders in healthcare management. It's a stamp of approval that ensures students are walking into their professional lives prepared to be good stewards.
"Sustainable universities adapt as well as innovate, since there are new emphases and techniques for students to get credentialed toward their career prize," says Linenkugel, chair of the Department of Health Services Administration at Xavier University.
Sustainability in higher education boils down to a basic philosophy of staying power, more so than the common concepts of environmental sustainability, like recycling. Being stuck in one way of thinking gets you nowhere as an individual, and the trend is toward a learner-centered model as opposed to the lecturer-centered model.
"For us to remain relevant, we must understand what is needed for tomorrow's workforce and be able to adapt our programming and academic offerings to meet the demand."

Cody Powell, Miami of Ohio
Since 2008, Xavier has been part of the American College & University Presidents Climate Commitment and maintains a "Climate Action Plan." The university's active Sustainability Committee includes opportunities for students to take the lead on a variety of initiatives, including sustainability internships, the Urban Farm, the compost "factory" and waste management, Ride Board (carpools), Sustainability Club, among others.
Linenkugel says a scholar/practitioner model is implemented, meaning that the academics of the MHSA degree are important. It is a master's degree, so students have to master something. But the practitioner side is equally important to ensure that graduates take their places in health services administration positions to make healthcare better.
Over the years, Xavier has had 43 student projects focused on sustainability issues, including a Comprehensive Facility Energy Sustainability Action Plan for a multi-location ambulatory surgery practice, business/strategic plan for a neighborhood health center (FQHC) (clinical and physical facility issues), and a Community Health Assessment and Action Plan for a local village, to name a few.
The program encourages and teaches the selection of environmentally friendly technologies and procedures that contribute to effective sustainability initiatives. Take energy efficiency. Xavier holds two classes in offsite locations that provide learning about facility sustainability. One location is the local academic medical center, which has grown exponentially over 100 years on a limited urban site with very real issues of historical preservation, domino-effect of needed changes and traffic flow pattern challenges. Each impact energy and efficiency. The other is a local children's medical center, which has added a suburban campus and is poised for robust technology to run energy systems for maximum efficiencies.
Programs like Xavier's full-time MHSA work because almost 100 percent of residents get job offers at the conclusion of their administrative residency. Those who don't are usually in organizations that don't have a position available, but definitely would retain the resident if it were possible.
"I know that when our students cross the commencement stage to receive their MHSA degrees, these talented persons are on the way to their career pathways," Linenkugel says. "Health services administration isn't just about leading hospitals, but MHSA is much broader with health systems, healthcare consulting, health insurance, medical group management, post-acute services, etc."
Time Tested
To remain relevant, universities must constantly check their brands against today's social norms and the demand for the programs they offer. They must offer evidence of value for the cost—the return on investment.
And while trends in education come and go, Cody Powell says institutions must be flexible and able to adapt to attract students. "All of this must be done in a cost-effective way to ensure student expectations are met within what is perceived as an acceptable cost," says Powell, associate VP, facilities planning and operations at Miami of Ohio.
Public universities, in general, are growing more tuition-dependent, struggling financially in many states. "Higher education was once heavily subsidized by state governments that have been forced to increase the cost of attendance as this subsidy naturally declines," Powell says.
Further, demographics in many areas of the country show a decrease in the volume of college students as birth rates decline. The competitiveness of each university becomes critical, and universities must show their ability to operate efficiently, provide education that matches workplace needs, and develop trust with the students and community that there is a return on their significant investment.
Powell says this trust can only be built through relationships and developing results. These results are best seen through alums and their accomplishments. Families are becoming far more educated as consumers, and they are developing certain demands and expectations on outcomes.
"For us to remain relevant, we must understand what is needed for tomorrow's workforce and be able to adapt our programming and academic offerings to meet the demand," Powell says. "The university can no longer simply rely on developing well-rounded students trained using classical pedagogy."
That is the emphasis educators at the MHA Program at the University of Memphis School of Public Health, another CAHME-accredited program, put behind its coursework. Sustainability, especially through cultural competency, quality improvement and community engagement, is a hallmark of the Memphis MHA experience, says Erik L. Carlton, DrPH, MS, assistant professor and MHA Program Director.
"Sustainable universities adapt as well as innovate, since there are new emphases and techniques for students to get credentialed toward their career prize."

Sister Dr. Nancy Linenkugel, Xavier University
"We have been sustainability leaders," Carlton says. "Our two-year program integrates sustainability and social responsibility throughout our courses and other professional development activities. We invest heavily in developing our students' competencies throughout our curriculum and provide professional development seminars, networking opportunities and a leadership development retreat to ensure our students are among the best trained and leader-ready graduates."
Alumni are another powerful tool universities are looking at to expand their sustainability prowess. They are ones who had cast their lot with the university for a particular degree way back when. The Memphis MHA currently has alumni in 32 states and five countries, with nearly 49 percent still in the metro Memphis area.
"This allows for deep and consistent involvement in our program," Carlton says. "Our alumni serve a critical mentoring function to our students. Through their work in quality analytics, population health improvements and facilities planning and construction, they provide our students invaluable exposure to sustainability in practice."
Simply put: When your graduates are successful in their careers, they pay forward. "They recognize that a good part of the credit for their success belongs to what the university contributed in their lives," Linenkugel says. "Current students need successful role models, and this is who alumni are."
---
BUILDING GOOD STEWARDS
For nearly 50 years, the Commission on Accreditation of Healthcare Management Education (CAHME) has worked closely with academic programs such as Xavier University – Cincinnati, University of Alabama – Birmingham, University of Michigan – Ann Arbor, and healthcare practitioners to ensure that graduates entering the healthcare field have undergone an educational process meeting rigorous, measurable standards for effectiveness.
Securing a CAHME accreditation establishes the standard of measurement of graduate healthcare management education for the world community. The accredited program which includes formal academic training and practical experiences, enables new graduates to quickly add value to an organization and grow into future leaders.
Each year, CAHME recognizes excellence in graduate healthcare management education with CAHME-accredited programs. These valued programs are recognized for driving innovation, improving the student experience, and expanding the presence of graduate healthcare management education.
In 2017, Xavier University's MHSA Program was recognized with the "CAHME/Canon Solutions America Award for Sustainability in Healthcare Management Education and Practice." University of Alabama – Birmingham, and University of Michigan – Ann Arbor are recent awardees and have achieved high rankings for their programs.